Luxury Center For Dementia Care
Dementia Care Patients are Provided with 24 x 7 Assistance, Medical Care, Healthy Food, Secure Living & Companionship.
Contact Us Now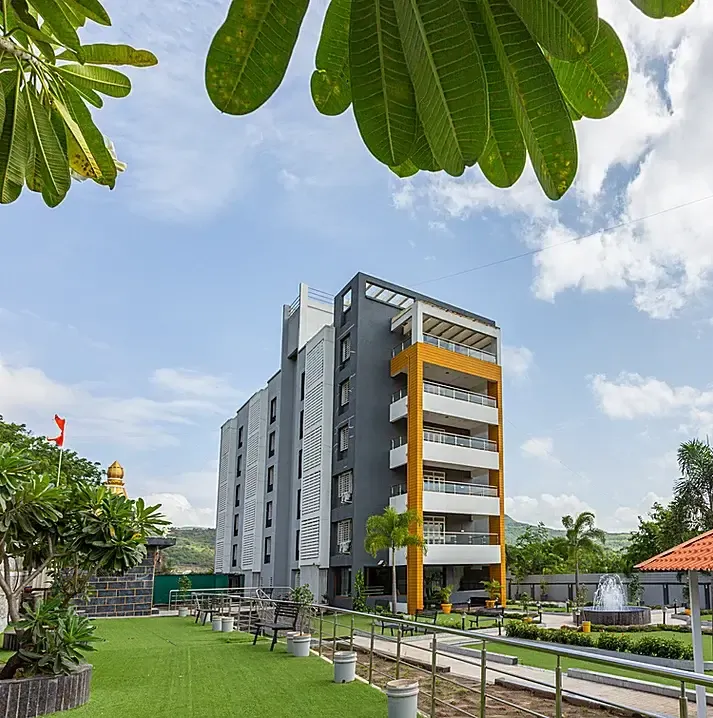 Our Uniqueness
There is no other facility and quality of service that matches the American standards in Pune, Mumbai area.
Our assisted living facility offers a comprehensive range of features, including safety and security around the clock, deeply personalized care, respectful treatment for all residents, regular communication with families, and unparalleled value for money.
Excellent Rooms with Individual Caretakers
We periodically train and supervise the performance of our ayahs, caregivers, attendants etc. for consistently high quality of all the services that we offer Accommodation options to suit everyone:
Luxury Private rooms (One attendant 24x7 per patient)

Twin-sharing Rooms (One attendant for Two)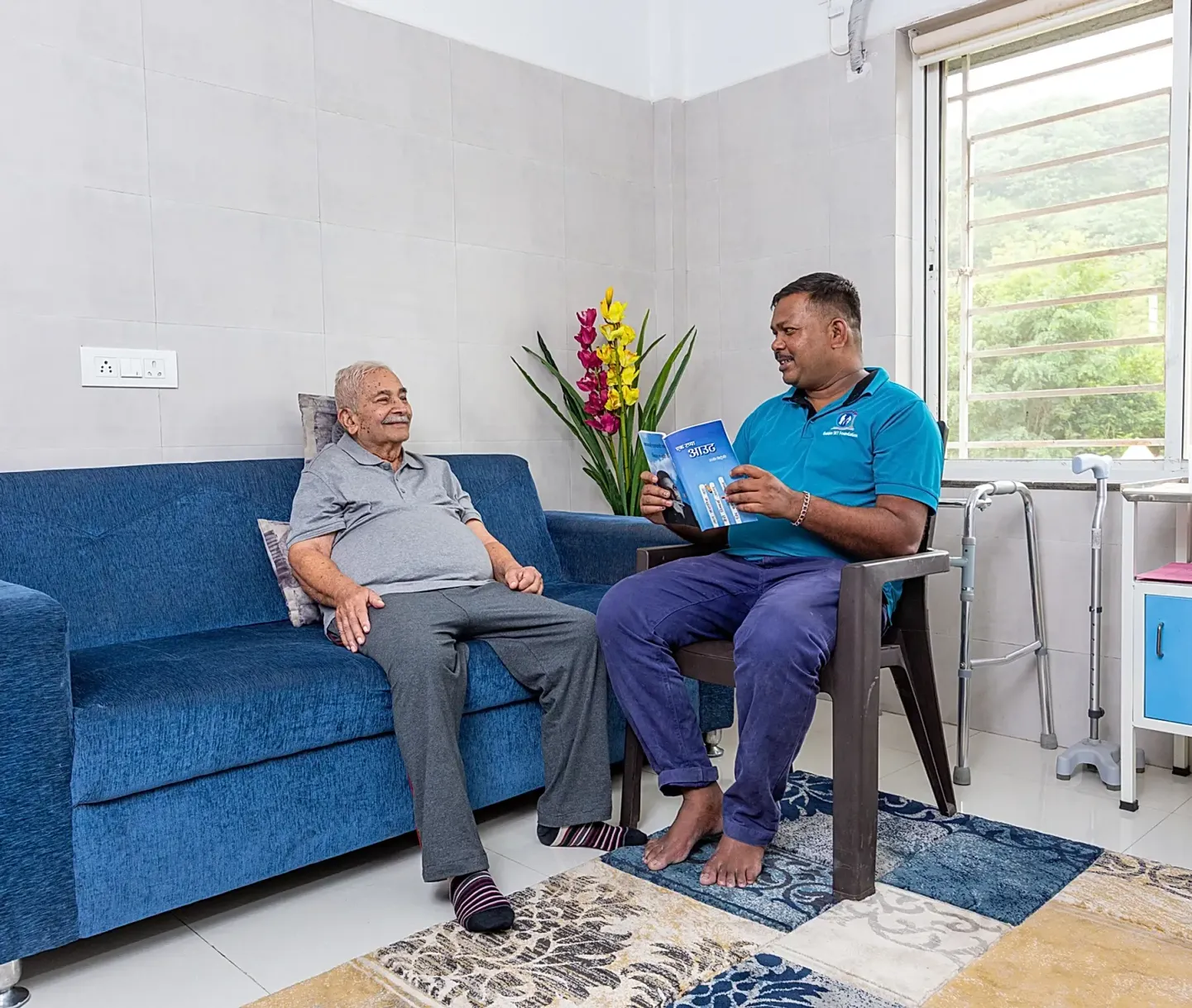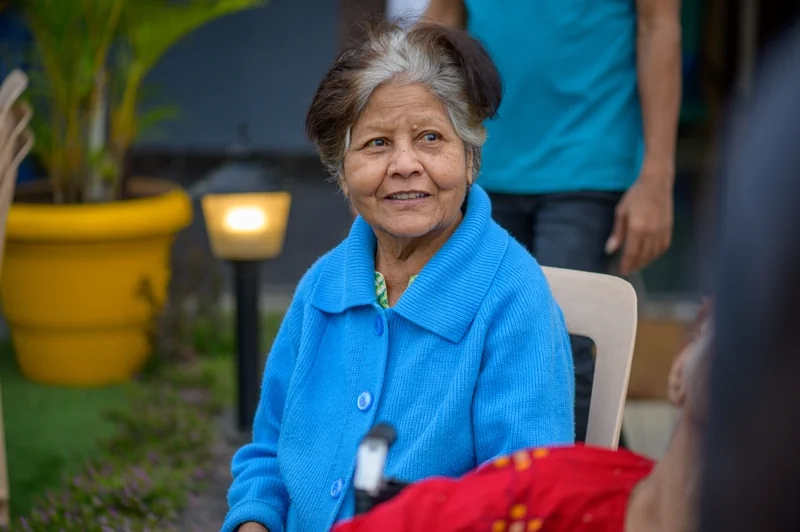 World-class Facilities for Seniors
Specialist Doctors on Call, Round-the-clock
Trained security staff for prompt action when needed
Psychological Counselling
Entertainment with plenty of TV channels, Music, Games, A well-stocked Library for those who love reading & Spiritual programmes that everyone appreciates!
CCTV to keep a careful eye on your loved ones
Other Facilities
Physiotherapy
Ambulance
Doctor-on- Call (Specialists)
Meals for Visitors & Guests
Telephone for Outgoing calling
Ample of high quality Personal-Care Products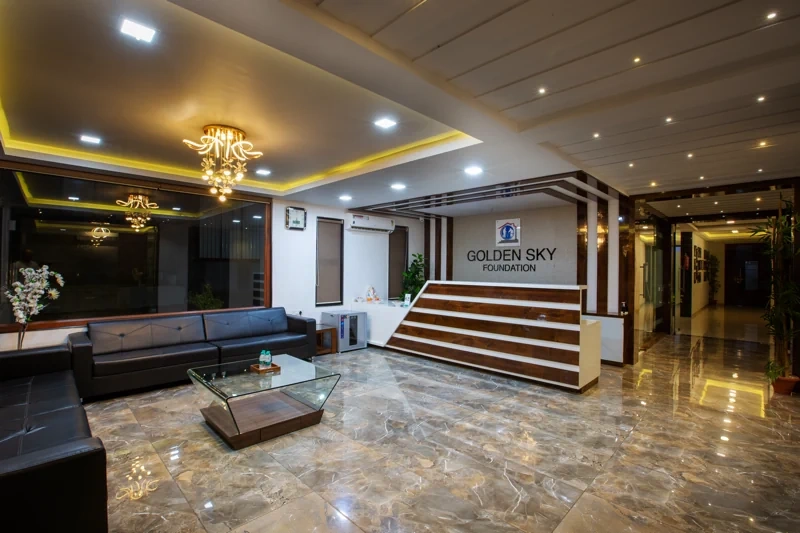 Features of Our Dementia Care Center
We provide many top-grade services to your loved ones, including round-the-clock high-quality medical assistance that have won the complete trust of hundreds of our dear patrons and the appreciation of their families over the span of more than ten years.
Living Facility in our care home
We ensure spacious, super-hygienic, safe and beautiful spaces for our residents.
Patient-care Monitoring
A highly qualified and experienced team of specialist doctors maintain careful records of daily vitals of every single resident for assessing their well-being and arriving at a proper diagnosis when necessary to provide the essential treatment to keep them healthy and happy.
Life Care Nursing
This is a critical aspect of caring for seniors. Their daily routine often requires personal assistance of varying degrees. We have gentle, highly trained and caring nursing staff that makes the daily routines of our residents peaceful and content.
Elder-food Nutrition
Good and correct kind of nutrition plays an extremely vital role in the well-being of the seniors. That is why we take great pains to ensure provision of properly cooked and hygienic meals at appropriate and minutely monitored meal times.
Therapy for Body & Mind
Our experts help the residents to maintain their health, well-being, functional ability, and independence through appropriate, easy-to-do physiotherapeutic exercises as well as Memory Games & Exercises done under constant observation and care.
Old-age care in Emergency
We understand the importance of timely assistance and medication - especially in emergencies, so we ensure a dedicated round the clock Chemist and a stand-by Ambulance Service.
Their home away from home!
VGoldenage Health and Medicare sincerely and capably cares for your loved ones with its highly trained and caring staff, amenities & facilities, personalised programmes, group activities and a vigilant support system.
All Indians, Non-Resident Indians (NRI), Patients and NRI parents are welcome at vGoldenage. For those familiar & habituated to western (US) standards of hygiene, toilet facilities etc. vGoldenage will really be a home away from home.
See for yourself
The living care-facility, its surroundings and the ambience of wide open spaces with magnificent hills ranging all around.
Click here to see Photo Gallery
Daily photos are sent to the family on WhatsApp; showing the patient's day:
Morning
A Gentle Wakeup call followed by assisted grooming, breakfast with their choice of activity – perhaps a group meal or a stroll (wheelchair), chatting, appreciating the surrounding natural ambiance etc.
Afternoon
Restful nap with the personal attendant ensuring zero disturbance or reading out to them, sharing something if the patient so wishes etc.
Evening
Choice of activity - quietly sitting at a window with a view, perhaps a walk, some games with fellow-mates, music, discussions, visiting a place of worship in our premises etc.
Night
Meal-time, chatting, some entertainment and then lovingly being tucked into bed.
CONTACT
vGoldenage communicates regularly with you about your loved one's health, wellbeing, and overall progress.
We would love to contact you at the earliest.
Please fill this form and we will contact you soon.